Project Growing Together Community Garden is located on the grounds of the ecological preserve at Vassar College.
11 am – 11:45 – Musical Meditation in the Garden – Eric Fraser
Eric Fraser is a licensed music therapist and a multi-instrumentalist, educator, composer, and songwriter. Eric's orientation to Indian classical music serves as inspiration for melody, and a creative tool for improvisation on original styles that incorporate voice, guitar, keyboard, electronics and looping. Join Eric in the garden with his Bansuri (a bamboo flute from India) for a relaxing and grounding musical meditation in and with nature! www.ericfraser.com
12-12:45 – Wild Hudson Valley – Justin Wexler & Anna Plattner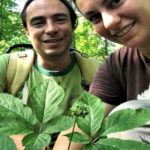 Those That Sustain Us: The Role of Plants in Hudson Valley Native Life:
Local indigenous communities once relied on the great diversity of plants that call the Hudson Valley home. Join ethnoecologist, teacher and farmer, Justin Wexler of Wild Hudson Valley to explore some of the important plants for food, tools, fiber, medicine and dyes, and their role in Lenape culture both centuries ago and today. www.wildhudsonvalley.com
12:50-1:45 –Creating Mushroom Sculptures for the Garden! —Serena Domingues:
Serena is a multi-media creator exploring conceptual ideas about human nature and how we impact the natural world and ourselves. She will be hosting a sculpture workshop; teaching the importance of mushrooms and how to make one out of clay! Each participant will be able to keep a mushroom and give one to the garden. Her website is www.serenasnature.com to learn more about her work and classes. Suggested donation $10-$20 pp–Pay what you can for this activity!
1:50 – 2:10 – The Practice and Science of Home Composting—Joyce deVries Tomaselli: Cornell Cooperative Extension Dutchess County
Joyce deVries Tomaselli is Cornell Cooperative Extension Dutchess County's (CCEDC) Community Horticulture Resource Educator and a Master Gardener. 
Join us as Joyce shares how to effectively compost organic materials and successfully use them in gardening. Learn how organic matter improves key aspects of soil and enables plants to take up the nutrients they need. Join us to learn all about it! http://ccedutchess.org/
 2:30-3:15 – Move with the FLOW of NATURE: Qigong in the Garden—Kele Baker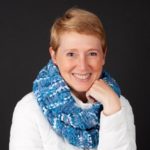 Relax, restore and revitalize in this comfortable qigong ("chee-gong") session. Through a series of easy, fun meditative movements, learn how to embody the resilience of a tree, the joy of the sun, the groundedness of earth, the courage of the mountain, and graceful flow of water. These therapeutic movement and breathing practices are easy to do and adaptable to all abilities. You are welcome to stand or sit for the session. Teacher Kele Baker is a senior trainer for Holden Qigong, Healer Within Qigong and Tai Chi Easy. Locally, Kele teaches qigong courses for Vassar College LLI and Marist College CLS. She also teaches online group classes and one-to-one coaching sessions. www.kelebaker.com
3:30-4 – Closing Celebration & Music in the Garden with Dementia Care Champion, Dr. Al Power, MD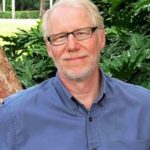 We are honored to have the world-renowned G. Allen Power join us as we officially open our community garden! Dr. Power will be playing his guitar for a fun, musical ribbon-cutting in the Garden!
Dr. Power is a board-certified internist, geriatrician, and clinical associate professor of medicine at the University of Rochester. He is also a Certified Eden Alternative® Educator, a member of the Eden Alternative board of directors and an international educator on transformation models of care for older adults, particularly those living with changing cognitive abilities.
In addition, Dr. Power is also a trained musician and songwriter with three recordings, including Life Worth Living: A Celebration of Elders and Those Who Care for Them.  His songs have been recorded by several artists and performed on three continents. Peter, Paul and Mary performed his song of elder autonomy, "If You Don't Mind", and Walter Cronkite used his song, "I'll Love You Forever" in a 1995 Discovery Channel profile of American families.
You can learn more about Dr. Power's contributions to dementia care and his books, Dementia Beyond Drugs: Changing the Culture of Care and Dementia Beyond Disease: Enhancing Well-Being at http://www.alpower.net/alpower_bio.htm
Other FUN Happenings Throughout the Day:
The fabulous Vassar Band, Fowlmouth Adds to the Earth Day Festivities 

https://www.instagram.com/fowlmouth.band/

Our Intern, 

Lixuanyi 

(Joy) 

Pan

 will be preparing an authentic

 Chinese Dish

!

Nature Mandala Making: Everyone is Welcome to add to Our community Mandala!

Pix with Chix! Join Bea the Mayor—The World's Most Beloved Chicken (ok, well…maybe just in the Hudson Valley)…and her person, Evergreen Minds Board 

Member, Karen Finnegan visit and you can have your photo taken with The Mayor!

Our 

hard-working 

Vassar Interns and community Volunteers will be here to greet you and help throughout the Event

!