We had returned to our home stay in Tetouan to find sobering images of Libyans standing vigil in Tripoli plastered across Al Jazeera, the Arab world's leading English-speaking news network. While waiting for the U.N. delegates to deliberate, one of us began to flip through the channels in search of more information. Instead, we were introduced to MTV Arabia. I was immediately intrigued by Moroccan television's Western leanings, more specifically MTV's integration into Arab programming, and curious as to the degree to which Arab music has retained autonomy from or been influenced by Western musical fads.
MTV Arabia was launched in Dubai in November of 2007. Its target audience is the Arab world's 190 million young adults under the age of 25, a community that accounts for an estimated 50% of the region's total population. The network is backed by MTV Networks International and Dubai-based media titan, the Arab Media Group. Mainstays of the network include American MTV sensation, "Cribs," as well as a re-mastered "Pimp My Ride" alternately titled "Trick It Out."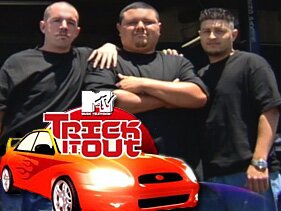 MTV Arabia's inauguration took place in the capital of the United Arab Emirates to considerable fanfare. During the ceremony, the vice chairman of MTV Networks proposed that music, and via music, MTV Arabia, had the potential to transcend both politics and damning stereotypes in a region typified by conflict and disfigured by prejudice:  "This part of the world has been associated with stresses and tensions… the one thing music can do is act as a unifying cultural force across regions." Regrettably, this idealism was undermined moments later by American rapper Ludacris's admission that he loved Dubai for its "buildings, food and women." In spite of Ludacris's remark, Arab Media Group forged ahead, promising that MTV's 60th channel would be socially progressive, with advertisements encouraging education and combating unemployment. The channel then proceeded to assert its ambitions to integrate regional artists into the global market, a development that redeems integrating yet another Americanized media outlet into the daily life of Middle Eastern youths.
The dichotomy between America's hyper-sexualized media culture and the Middle East's attempt to interpret that media culture for its own audiences permeates MTV Arabia, and on a larger scale, the Middle East's formidable youth culture. The commodification of Western Media in Arab markets threatens to expunge Middle Eastern media culture in the process. While these two cultures are undeniably at odds, Middle Eastern hip-hop has stepped up to the plate, acting as a diplomatic ambassador well on its way to reconciling the two.
During our stay in Tetouan, I spent a considerable amount of time exchanging music with Mohammad Bakhali. He informed me that a highly original underground hip-hop scene is taking root across the Middle East. This recent musical renaissance can be perhaps attributed to the region's tradition of lyrical poetry and hip-hop's cathartic function as a platform of expression for disenfranchised groups to communicate social grievances. Currently, the ratio of international to regional music on MTV Arabia is roughly 60:40. I hope that within the next five years, this wave of Middle Eastern musical creativity in the genre of hip hop will improve the ratio in favor of Arab produced music, preserving the musical culture of one of the most sonically diverse regions in the world.
Yalla!
The Playlist:
1. Lalla Mannana Menana by Fnaire
4. http://www.myspace.com/hellmkane/music
Further Watching:
1. I Love Hip Hop in Morocco, Documentary Trailer
Sources:
http://themedium.blogs.nytimes.com/2007/11/19/mtv-sans-frontieres/
http://query.nytimes.com/gst/fullpage.html?res=9D02E4D8113BF93AA25752C1A9619C8B63
http://tmagazine.blogs.nytimes.com/2007/12/25/for-the-moment-mtv-arabia/
http://www.bookofjoe.com/2007/11/mtv-arabia-laun.html
Leave a Reply
You must be logged in to post a comment.